News
---
The BLUSA Defense commitment to excellence has reached new heights, as we proudly announce that our Quality Management System has received the AS 9100:2016 and ISO 9001:2015 certifications. This achievement is a testament to the dedication and hard work of our incredible team, and their unwavering pursuit of excellence. AS 9100:2016 and ISO 9001:2015 are […]
Read More....
---
BLUSA Defense team members participated in the ALS Walk at Citizens Bank Park this weekend (11/19/22), as part of team Always Loving Stacy. The team, with over 150 people, walked to raise funds benefitting the Greater Philadelphia Chapter of the ALS Association for ALS research, towards treatments and a cure. For the second […]
Read More....
---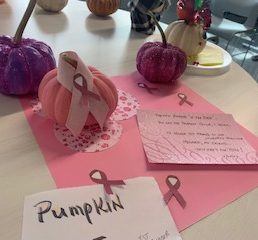 BLUSA Defense got into the fall spirit with our pumpkin decorating contest. Thanks to all who participated! Awards were as follows: 1st Place: "Pumpkin at the Beach" (photo 1) Runner Up: "Pretty In Pink Pumpkin and Poem" (photo 2), in honor of Breast Cancer awareness. 2nd Runner: "Peter and the Wrong Pumpkin" (photo 3)
Read More....
---
https://www.breastcancer.org/
Read More....
---
On Friday, September 2 we gathered for a company-wide barbeque to honor our team members ahead of the Labor Day holiday. Lots of fun was had, and lots of hot dogs were eaten and enjoyed! Did you know…. Labor Day was established as a federal holiday by President Grover Cleveland in 1894. Labor Day […]
Read More....
---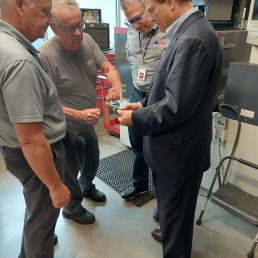 We were excited to welcome Congressman Donald Norcross to BLUSA, to meet our team and tour our facility. Congressman Norcross is very supportive of South Jersey's small business community, and has a strong interest in the defense manufacturing industry as a member of the House Armed Services Committee on which he serves. While on-site, the […]
Read More....
---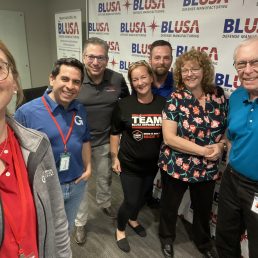 On July 21, we were visited by our Global Shop Solutions Customer Success Manager Cristina Patton, and Continuous Improvement Team Manager Daniel Carranco. Cristina and Daniel stopped by to launch new functionality within our Global Shop program, training us on-site on enhancements that will allow for greater efficiency with the software. Their visit also afforded […]
Read More....
---
We were thrilled to welcome Lily Stanwyck to our team this summer. Lily is a rising star at Stevens Institute of Technology, getting ready to begin her sophomore year this fall. Lily works in our library assisting with the organization and scanning of technical drawings. Additionally, Lily has been helping out in the Quality Control […]
Read More....
---
BLUSA Defense celebrates June 23 as International Women in Engineering Day (although really EVERY day at BLUSA Defense is "Women in Engineering Day") Today we'd like to introduce you to our 2022 Summer Intern Lindsey H. Lindsey is a rising sophomore at Syracuse University, studying mechanical engineering. This summer she will be utilizing her coursework […]
Read More....
---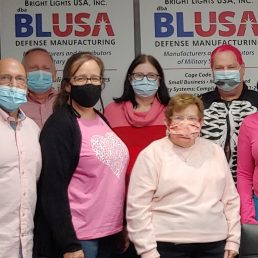 Every October we shine a special light on Breast Cancer Awareness, and in 2020 it was no different. #TEAMBLUSA is an annual participant and is committed to the cause of increasing awareness of the disease and recognizing victims, survivors, and those living with breast cancer. Every Friday in October, #TEAMBLUSA wore PINK, pink shirts, pink […]
Read More....
---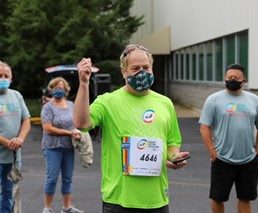 BLUSA Defense Manufacturing is proud to support the 3rd annual Eagles Autism Challenge. Due to the ongoing health crisis, this year's event was held virtually. Although it looked different from previous years, the event still was a huge success. Thanks to 3000 virtual teams from 14 countries, along with 284 fundraising teams, the event raised […]
Read More....
---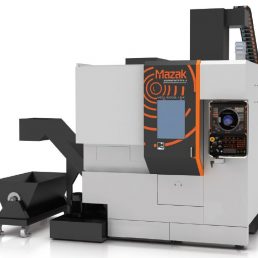 BLUSA Defense Manufacturing is proud to announce that we now have 5-axis machining capability thanks to a powerful and versatile addition to our CNC Machine Family. We have just finished installing a Mazak VCU-500A/5X Vertical Machining Center. This machine has full 5-axis capabilities with a CAT-40, 10,000-rpm spindle allowing us to accurately and cost effectively […]
Read More....
---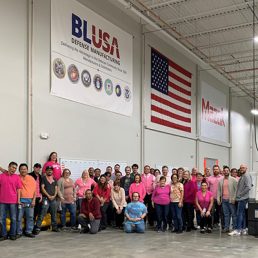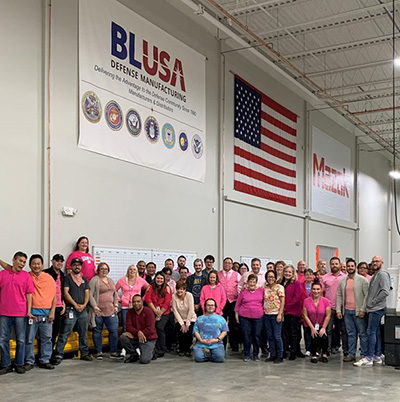 October is Breast Cancer Awareness Month. Breast Cancer kills 40,000 American women each year and every year we wear PINK to raise public awareness and show our support for those that are battling this disease. For 2019, BLUSA Defense Manufacturing wants to do more so we are partnering with the Susan G. Komen organization to […]
Read More....
---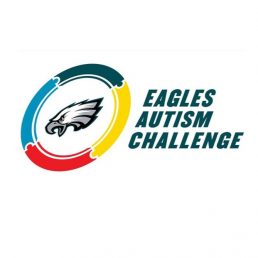 BLUSA Defense Manufacturing was proud to support the 2019 Eagles Autism Challenge. More than 3,000 walkers, runners, and bikers participated in this year's Challenge, including several from our ranks. We were proud to see Team BLUSA Defense Manufacturing represented when the participants took to Lincoln Financial Field. The yearly one-day bike ride and family-friendly 5K […]
Read More....
---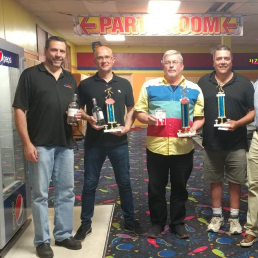 Over 40 employees and 50 guests were in attendance at BLUSA Defense Manufacturing's 6th Annual Employee Appreciation Night. The attendees included staff and family members from both the Barrington and Camden locations. We had a great turnout at 30 Strikes Bowling, in Stratford, NJ. Everyone came together for a fun-filled evening of competitive bowling while […]
Read More....
---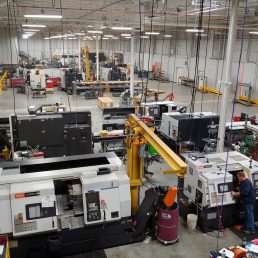 We are pleased to announce that Bright Lights USA, Inc. dba BLUSA Defense Manufacturing, has relocated both our Barrington and Camden operations to our newly renovated Mount Laurel, New Jersey location. All departments including engineering, manufacturing, operations, shipping and administration are enjoying full production capabilities. The move was completed as scheduled, with less downtime than […]
Read More....
---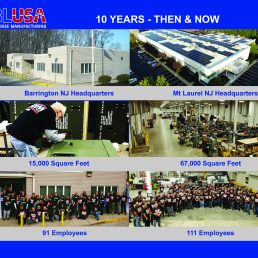 Another decade has gone by. Here's a quick glance at BLUSA Defense Manufacturing then and now.
Read More....
---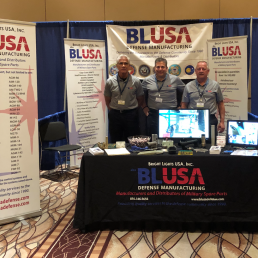 Las Vegas, Nevada – BLUSA Defense Manufacturing was proud to be an exhibitor of the Fifteenth Annual Joint Munitions World Wide Review (JMWWR) that was held from Sunday through Friday, September 22-27, 2019 at the RIO All-Suite Hotel and Casino. The JMWWR is an event that gathers members of the global munitions community together to […]
Read More....
---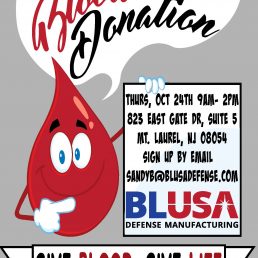 BLUSA Defense Manufacturing is proud to partner with the American Red Cross and our Mount Laurel neighbors Equipment Depot and PPG Aerospace to host a Blood Drive this month. Blood is the most precious gift that you can give to another person, it is literally "the gift of life". Your donation, about one pint, can […]
Read More....
---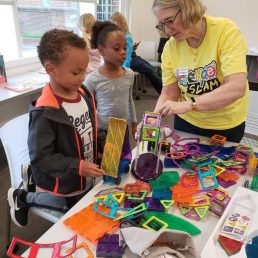 BLUSA Defense Manufacturing was happy to sponsor The Rowan College of Burlington County STEM Department and their 2019 Science Slam Event that was held on Sunday, May 5th at the Mount Laurel Campus. This widely popular event featured dozens of science related experiences for students including coding workshops, computer-based games, and chemistry demonstrations with the […]
Read More....
---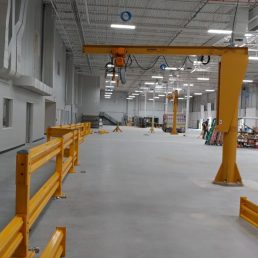 The renovation of the new BLUSA Defense Manufacturing building in Mount Laurel NJ is in full swing. Dan Farber, President and CEO of BLUSA Defense Manufacturing, is in the process of modifying and upgrading nearly every inch of the 67,000 square foot building. Extensive upgrades including a new elevator, a climate-controlled production, airline and […]
Read More....
---
Bright Lights USA Inc. dba BLUSA Defense Manufacturing will be relocating to Mount Laurel, New Jersey early 2019. The new facility is 67,000 square feet, allowing both our Barrington and Camden locations to work together under one roof. The larger space enables the company to continue its rapid growth and expand the team.
Read More....
---