Quality Equipment List
We pride ourselves in state of the art quality control areas within our manufacturing facilities. Our quality system is compliant to ISO 9001:2015. Featured below are some of the more notable capital investments in measurement tools for a company our size. Along with these are many indicators, micrometers, calipers, and thousands of ID and OD thread gages and pin gages. The calibration system that ensures all of these tools are maintained within specifications is compliant to the industry's highest standards.
Our Quality Assurance differentiator is our staff. The military spares industry is a specialized, niche market, and our seasoned, senior inspector staff is well heeled to this genre. The many nuances of this space are completely understood, and have repeatedly kept our customer acceptance rate at >98.6%. With our annual ship rate of approximately 5000 line-items, this is an incredible accomplishment year after year.
QUALITY CONTROL INSPECTION EQUIPMENT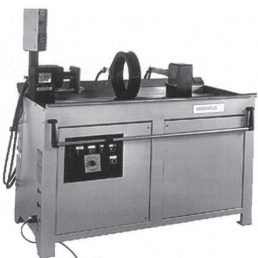 (1) MAGNETIC PARTICLE INSPECTION
4000 amp AC and 5000 amp single-phase FWDC output
infinitely variable, self-regulating current control
Digital Ammeter
Adjustable Shot Timer
Stainless Steel Tank
Hand Hose
Bath agitating pump
Decaying AC Demagnetization.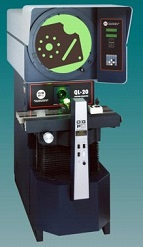 (1) OPTICAL GAGING PRODUCT
Inc, Optical Comparator
Model is XL-14S. 14 inch screen diameter.
Maximum part size is 12 inches horizontal and 9 inches vertical
(1) STARRETT CMM, Model RGDC 4028-24 with OpenDMIS Software.
Renishaw Probe, Model PH20.
Measuring volume is 24" high, 28" wide, and 40" long.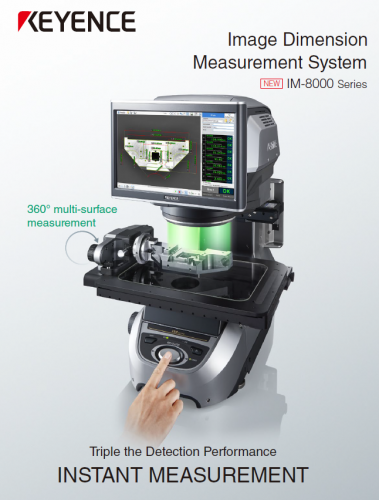 (1) KEYENCE IM 8000
Image Dimension Measurement System