Eagles Autism Challenge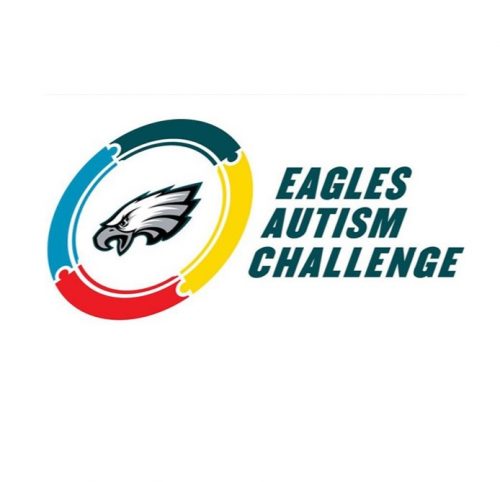 BLUSA Defense Manufacturing was proud to support the 2019 Eagles Autism Challenge. More than 3,000 walkers, runners, and bikers participated in this year's Challenge, including several from our ranks. We were proud to see Team BLUSA Defense Manufacturing represented when the participants took to Lincoln Financial Field. The yearly one-day bike ride and family-friendly 5K run/walk has been a huge success raising a total of $6 million in the first 2 years of the event. This cause is important to BLUSA because we have integrated several team members who are on the Autism Spectrum into our family. They are in important and meaningful positions which are crucial to the company's operation. BLUSA Defense Manufacturing is committed to raising funds for the Autism Challenge. This year we more than doubled our contributions from last year and look forward to continuing this positive trend in 2020!
The 2019 event was held on Saturday, May 18. It was a fun-filled day with family members and friends walking, running, and biking with their loved ones who are on the Autism Spectrum. One father walked hand in hand with his blind autistic son for the entire 5K. Another woman ran with a four-seat, in-line jogging stroller with 4 children on board, one of whom had an Autism Spectrum Disorder. Large numbers of special needs health care professionals came out to support their patients. At the Finish Line Celebration current and former Eagles players and personalities were available to take pictures and sign autographs.
The BLUSA Defense Manufacturing family is not alone. The Center for Disease Control estimates that 1 in 59 people under age 21 living in the United States are on the autism spectrum, making it the fastest growing developmental disorder. Autism Spectrum Disorders are more common than childhood cancer, diabetes and AIDS combined. Jeff, a second-year participant, explained, "While our organization sponsors and participates in a variety of charity fundraising events, this one is by far the most exciting and impactful. Since some of my coworkers and close friends are on the autism spectrum, I feel highly motivated to participate and to raise money for this worthy cause."
Jeff has a message for anyone interested in participating. "I whole heartedly encourage you to come out next year and support TEAM BLUSA Defense Manufacturing for the 2020 Eagles Autism Challenge. If that is not enough to inspire you to go, did I mention it was a fun day with all of the celebrities willing to shake your hand and sign autographs, plus everything there was free…parking, breakfast, lunch, beverages and tons of giveaway. See ya there in 2020!"