Celebrating Our Team with Strikes and Spares!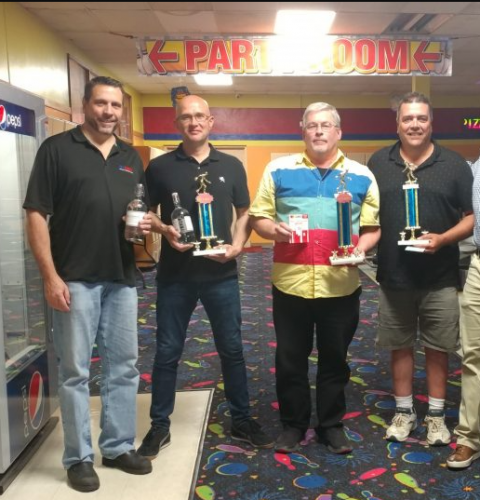 Over 40 employees and 50 guests were in attendance at BLUSA Defense Manufacturing's 6th Annual Employee Appreciation Night. The attendees included staff and family members from both the Barrington and Camden locations. We had a great turnout at 30 Strikes Bowling, in Stratford, NJ. Everyone came together for a fun-filled evening of competitive bowling while snacking on pizza, sandwiches from Sabrina's Café, and salads and dessert from Soups and Sweets Catering.
While the event was full of lighthearted fun, some talented bowlers made their way into the spotlight with impressive scores and spectacular strikes! Steve was the big winner with a score of 229. Duke was a close second with a score of 209. Third place went to Andy with a score of 179 and Dominick rounded out the top four with a 177. Steve shared his bowling secret after his big win, "Just relax and have a good time!"
Here is a picture of the top 4 winners with Dan Farber, President and CEO!