Our Capabilities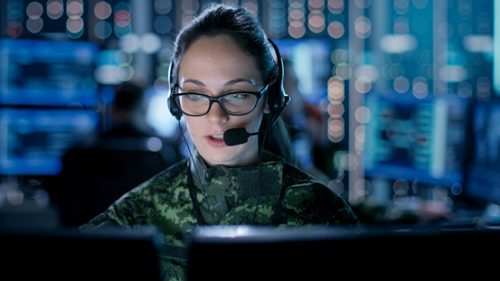 BLUSA Defense Manufacturing supplies a full spectrum of spare parts to the Air Force, Army, Coast Guard, Homeland Security, Marine Corp and the Navy as well as turbine parts for industrial and military entities.
Our facility features a complete machine shop, including CNC and conventional milling, turning, drilling, honing, grinding (id, od, surface) wire EDM and screw machines. We also perform laser and mechanical engraving, sheet metal fabrication and various types of welding (MIG, TIG, and spot) plus complex mechanical, optical and hydraulic assembly projects all in house.
Our electronics lab has the capability to build and mold various electrical devices, cables and wire harnesses, as well as, populate circuit boards, surface mount and thru hole parts and provide testing for all these assemblies. In addition to our vast manufacturing capabilities, we distribute substantial amounts of bearings, Milspec hardware, tools and other industrial equipment, all with National Stock Numbers and to the applicable government specifications.
BLUSA has an extensive database with online capability to cross-reference National Stock Numbers to Part Numbers. Our drawing library contains over 5 million US Government and OEM drawings for the manufacture of spare parts.
You are welcome to visit our Mount Laurel location to view our facility in operation. To schedule a tour, please contact us.