RCBC and BLUSA Defense Manufacturing- Creating unique STEM experiences for students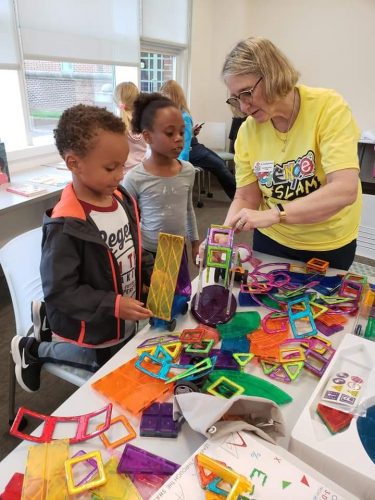 BLUSA Defense Manufacturing was happy to sponsor The Rowan College of Burlington County STEM Department and their 2019 Science Slam Event that was held on Sunday, May 5th at the Mount Laurel Campus.
This widely popular event featured dozens of science related experiences for students including coding workshops, computer-based games, and chemistry demonstrations with the goal of stimulating interest in STEM and inspiring the next generation of engineers, scientists and health care professionals. Attendees of the Science Slam were transported to the Space Station via virtual reality. They investigated a crime scene for evidence, learned about blood typing, gained a deeper understanding of what they eat, used mathematics and data to discover the evolution of measurements. There were over 600 participants who also enjoyed flying drones, fighting robots, and racing toy cars!
STEM events like, the Science Slam Event, have helped the STEM Department at Rowan College at Burlington County become a top destination for students interested in computing and information, biology, mechanical engineering technology, and electrical engineering technology. A BIG Thank You to Rowan College and all of the sponsors for investing in STEM and creating unique experiences for students to learn all that STEM has to offer.