Congressman Donald Norcross visits BLUSA Defense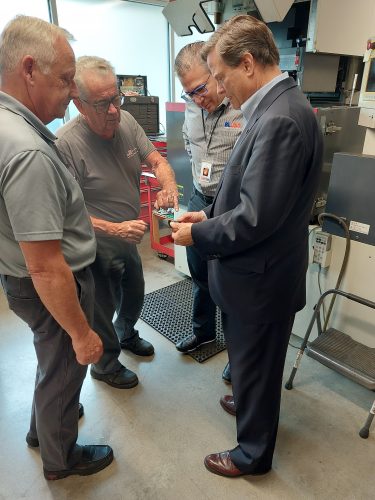 We were excited to welcome Congressman Donald Norcross to BLUSA, to meet our team and tour our facility. Congressman Norcross is very supportive of South Jersey's small business community, and has a strong interest in the defense manufacturing industry as a member of the House Armed Services Committee on which he serves.
While on-site, the Congressman met with several BLUSA team members, discussing their individual backgrounds and their experiences working at BLUSA. He toured the production floor to get a first-hand look at our cutting-edge technology.
We look forward to inviting Congressman Norcross back to BLUSA, in the near future.