BLUSA Defense and Global Shop Solutions…a partnership striving for continuous growth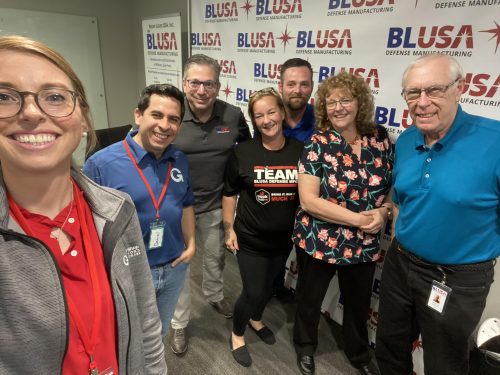 On July 21, we were visited by our Global Shop Solutions Customer Success Manager Cristina Patton, and Continuous Improvement Team Manager Daniel Carranco. Cristina and Daniel stopped by to launch new functionality within our Global Shop program, training us on-site on enhancements that will allow for greater efficiency with the software.
Their visit also afforded an opportunity for them to tour our facility, and see first-hand the work we do and how we implement Global Shop on an everyday basis. We enjoyed the visit!
Photo: Global Shop representatives Cristina Patton pictured in red shirt, Daniel Carranco pictured with red lanyard